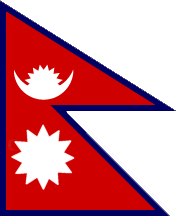 How it began...
​
In 2012 I was between Jobs and was looking for a meaningful thing to do.
I had a really great job and I thought it's time to give something back.

Searching for a volunteer job, I came across an opportunity to teach in Nepal.

A few weeks later, I ended up as a German teacher in Kathmandu.

I have visited many countries, and Nepal was never on my bucket list.
But it should have been! One of the most interesting places on earth !

So there I was, in the noisy, dirty, chaotic City of Katmandu,
teaching German to girls in preparation as Au-pair.

Unfortunately there weren't enough girls who could afford the school,
sad to say and the program was canceled a few weeks later.

I was not ready to return home, the friendly people, breathtaking scenery
and interesting way of life, were too just exciting and I really enjoyed my time there.

Life is not easy there, but that's what made it all interesting.

I was introduced to a school in Changunarayan
and decided to help out and teach the students.
Schools in Nepal are mostly under-funded and always in need of teachers
and other donations.

I packed up my stuff and moved to the village.

I stayed with a local family in the village and lived the Nepali life.

Nothing in my life was more rewarding than this experience and to meet the Nepali people. Kindhearted and friendly they welcomed me in their houses.
Even though the people don't have much, they shared a lot with me.
A wake up call for all of us, living in a world with way more than we need.

A mind changing experience !

As I got to know the family and other people in the village,
I also learned of some unfortunate children.

Some were abandoned by their parents and given away to foster parents,
as they could not take care of them.

Most people in the village are farmers and they simply cannot afford
to pay the school fees.

Particular the girls are not sent to school.

The public opinion is still, that the girls ending up getting married, have to run the household of the future husband and have children.
Without ever to know how to read or write !

Then I was introduced to a 5 year old shy boy.
Unik is living in a foster home, where he is been taken care of.
A cute little boy, vivacious, smart, with a bright smile.
I decided to sponsor him and give him an education.

Telling about it to my friends, some supported my little project with donations,
and some even sponsored a child.

I started with one boy I supported back then in 2012.
Now there are more than 20 kids in the project !
Thanks to you, dear sponsors and donors !

Education is a human right !
It's a shame that so many children are denied to attend school !

Thank you for your decision to help.
Rest assured, 100% of the donation go directly to the kids.

You can make a real difference to the children, to give them hope and a future.

Any contribution will help.
Or consider to become a sponsor !
It will make you feel good and at the same time gives hope to a child future.

On behalf of the children :
Namaste and THANK YOU !