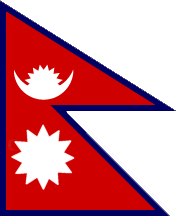 The purpose of this project is, to get orphans and underprivilegded children to school.
To give them the basic human rights we all take for granted.
​
Be part of it and give the Kids a future !
Thank you !
Please get in touch if you like to sponsor a child. There are too many under privileged kids.
​
It would be great if you can help and give them an education.
​
​
​​
We do visit the families of children who might need help. We ask questions and interview them to get a picture of the family situations and conditions.
As there are so many, we select the ones who need the help most.
May we ask for your support ?


Direct sponsorship:


It would be nice if you could sponsor a child directly.

For 250 to 350 Euros/Dollars per year (depending on age), a child can attend the school for one year. ( Thats not even one Euro/Dollar a day !)

This means that you will enter a long-term sponsorship of a particular child. Your entire support will reach the kid.
No deductions will be made. You will also receive receipts.
​
On a regular basis we make pictures of your sponsored child, school, family etc so you can follow the progress.
We will be in touch with you by email and keep you updated.


General sponsorship:

If you do not want to support child directly, you can support the kids anyway.

Any donation is welcome.
Depending on the families financial situation, it will cover the school and/or material costs, as well as uniforms and educational materials.

​
We assure that:

- The child attends school
- All the learning material is purchased
- Daily lunch is provided
- The school uniform gets purchased
- The children are looked after

You will be regularly informed of the progress and the life of the child

We also organize visits to parks, zoo, pic-nic, trips,
game days and the like.
​
Furthermore, all the families are visited on a regular basis to ensure the
well-being of the children.
​
No matter how big or small your donation is, we are grateful for any support. The children will receive the entire amount.
We will NOT deduct anything.


For any information or special requests, please get in contact



There are still too many kids waiting for a chance.
​
​
​
​