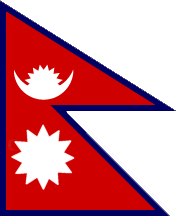 Earthquake 2015
November, 2015


In November 15, I went to Nepal again,
to spend the other half of the donation.


Not much is visible anymore from the earthquake in the Kathmandu Valley, however, in the countryside, most houses have been demolished and people now live in hand made metal houses. Usually several families together, one room for each with little or no privacy.


I wanted to bring something longer lasting and beneficial
to more people.
I also had to consider the logistics and how to bring
the goods to Nepal,without to pay the import tax and have a large ammount of it at the same time.
By giving them solar torch lights they have some lights during the black outs and helps the children do their homework.

So with the other half of the donation I bought wake-waka lights
and delivered them to two different villages. See the pics below.
Power is a constant issue in Nepal, blackouts up to 18 hours a day !
I experienced it firsthand and in villages it's even harder to cope with.

Due to the fuel crisis there were no buses, so we rented bicycles and rode to one village about 2 hours away from Kathmandu. It was challenging to ride on those horrendous roads, with all the crazy traffic, and thanks good, there were less vehicles on the road.

A week later some of the busses were running again and we went to a village north-east of the capital and then walked an hour to reach the people in the hills.


Namaste and thank you for your support for this case and your help
to the people of Nepal.
You made a difference !


Spring 2015
As the already dire situation in Nepal wasn't enough already,
two powerful earthquakes hit the country this Spring.
Particular the children are affected, as many schools have been destroyed along with their houses. And now this earhquake destroyed the little hopes and smiles.
On May 10, 2015 I traveled to Nepal.
Being there in the village when the quake hit on May 12,
I saw houses collaps and the already damadged ones, crumble down to nothing.
The village of Dharmasthali (among so many other villages) was completely destroyed.
With the donations received ( thanks again all of you! ) we delivered the people
one ton of Rice, Blankets, Moskito Nets and Medicine.
More help is needed and I will travel to Nepal again this fall,
to deliver more and different help.
The Monsoon has started and more of the unstable houses will collaps
and mudslides will come down the hills creating more devastation.


Thank you very much for those who supported me.
I coudn't have done it without you !
The pictures below and the video is from my last visit early May 2015.