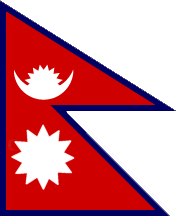 In 2012 I started this project in Changunarayan, Nepal.
Since then I visited Nepal many times. Despite the hardship and difficulties the country faces, it's one of the friendliest places and people are grateful for any help and support.
The purpose of this project is,
to get the orphans and underprivileged children in the villages to school.
To give them the basic human rights and help them to read and write.
Of course one can't do it alone, therefore I'm asking for your support.
It only takes about 200 -300 USD / Euro (depending on the age)
to send one Child to school for a whole year !
That's about one Dollar or Euro per day !
Please consider to support us and help a kid to a brighter future.
Your entire amount goes directly to the kids.
Any donation is highly appreciated !
We also collect other donations, but for the country's economy
it's preferable to purchase cloth, shoes etc. right there.
In a world of too much, we all can spare something.
Click here and see how easy it is to make a difference.
Thank you for your consideration and help.
A good life is
when you smile often,
laugh a lot, and realize
how fortunate you are
for what you have.